When choosing a canister vacuum cleaner, many determining factors have to be taken into account : price range, performances, electric consumption, durability, etc… The right canister vacuum cleaner will also depend on your specific needs.
The following guidelines will help you choose an efficient canister vacuum cleaner, adapted to your needs.
1.

What is your budget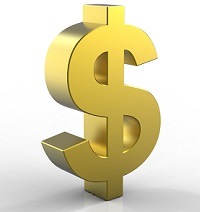 The price that you're willing to put in your vacuum cleaner is an important factor. Fix it beforehand, and you won't waste time looking at models outside of your price range.
As for most appliances, the best vacuum cleaners tend to be more expensive, but some models offer a better value for your money. A good quality canister vacuum cleaner will last several years, and can be seen as a long term investment.
Good and reliable canister vacuum cleaners usually cost between $100 and $400. Occasionally, some models will be more expensive (high efficiency HEPA vacuum cleaners for example), but the extra price isn't always worth it.
2.

Performances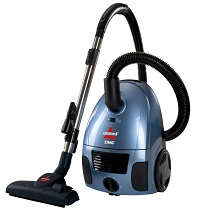 We obviously want our vacuum cleaners to be efficient : not having to pass several times on the same areas means faster vacuum cleaning.
A first indication of the suction strength of a vacuum cleaner is given by the engine power, in Watts (W). Most canister vacuum cleaners have a power between 1200 W and 2000 W, and a higher power usually means more suction when cleaning.
However this value is not perfect since two vacuum cleaners can have the same engine power, but different engine efficiencies. This is important since "green" vacuum cleaners tend to have the same cleaning abilities with lower power consumption.
Although they are rarely provided by the manufacturers, the depression and flow rate that can be generated by the vacuum cleaner are a much better indication of its performances. Depression (in kPa) indicates the ability to create a vacuum : it is especially important to clean carpets. The flow rate, on the other hand, is useful to clean hard floors.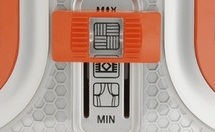 Tip : Power selector
It is strongly recommended to choose a vacuum cleaner with a power selector : this will allow you to adapt the suction force (along with the noise and the power consumption) to the type of floor cleaned (smooth or carpeted).
3.

Bagged of bagless vacuum cleaner

There are two types of canister vacuum cleaner : bagged, and bagless. Both have advantages and downsides.

Bagged canister vacuum cleaners tend to provide a higher level of filtration (especially when using cloth bags), and are more silent. They are cheaper, and have been around for a long time, so they are also more durable on average. However, the need to replace the bags regularly creates an additional expense over the life-span of the vacuum cleaner.

Bagless canister vacuum cleaners are more recent. Their main advantage is to remove the need to buy and replace the bags. The best models also keep the same suction force as their dust compartment is filling. However, they make more noise, and the initial cost is higher for similar performances.

To avoid the release of dust when doing maintenance, it is best to have auto-seal bags (which automatically close when the vacuum cleaner is open), or an easy to empty dust compartment.

Regardless of the type of vacuum cleaner you choose, make sure that the size of the bags or dust compartment is adequate. If you have a large surface to clean, you should have enough capacity (2.5 quarts is a minimum) to avoid replacing the bags or emptying the compartment too often. Basically, the larger your house, the bigger capacity you need. An indicator to know when the bag/compartment is full is also useful.
4.

Ease to handle

A good vacuum cleaner must be easy to handle, in order to avoid back pains, getting tired and wasting time.

The wheels must be large enough, especially if you have thick carpets in your house. If they are too small, they can get stuck by some obstacles, or with power cords. This will hurt your back, and damage the flexible hose more rapidly.
The weight (between 6 and 16 pounds in general) has also an important effect on the ease of use. A heavier canister vacuum cleaner will be harder to drag behind you, and more difficult to carry (up and down stairs for example).
If you do have to carry your vacuum cleaner often, a carrying handle will be useful.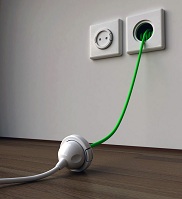 The power cord must be long enough (20 feet is a minimum) to allow you to clean a room without having to find another plug. Some manufactures prefer to give the cleaning radius, which includes the wand length and is therefore longer. If some of your rooms are very spacious, this criterion will become more important. As a last resort, you could always use an extension cord, but it's best to avoid it. Most canister vacuum cleaners have a retractable cord, which rewinds itself automatically.
A protective rubber casing around the canister will both prevent damage to itself, and to your furniture and walls when doing housework.
The wand should be telescopic, in order to adjust it to your height (your back will thank you !), and to access difficult areas more easily.
If you don't have a lot of space, choosing a compact, smaller vacuum cleaner will make the storage easier.
Last, the controls must be easy to reach, and simple to use. Some people prefer to have them on the wand handle, rather than on the canister, so as not to have to bend down. Alternatively, some controls on the canister can be used with your feet.
5.

Filtration system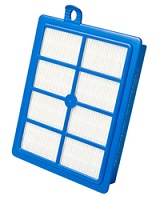 All the vacuum cleaners are not equals when it comes to the level of filtration they achieve. Some will be more efficient and prevent the release of dust, pollens and allergens in the air.
If you have asthma or are allergic, it is strongly recommended to choose a vacuum cleaner equipped with a HEPA filter (for High Efficiency Particulate Air). This will ensure that the small dust responsible for allergies are not sent back into the room.
Keep in mind that the HEPA filter in itself becomes useless if there are leaks in the casing, so be wary of cheap HEPA vacuum cleaners.
6.

Noise level

For a more pleasant (or less unpleasant…) use, it is preferable to have a silent vacuum cleaner.

The noise is expressed in decibels (dB) : the higher the figure, the more noisy the vacuum cleaner. It varies between 60-65 dB, for the most silent vacuum cleaners, to 80 dB and more. You should avoid vacuum cleaners which generate more than 85 dB.

Manufacturers can reduce the noise of their appliances by reducing the engine power (and therefore the efficiency), or improving the sound insulation of the canister, which means a higher price. So, silent canister vacuum cleaners tend to be more expensive, but are worth it if you have pets or young children.
7.

Accessories

Canister vacuum cleaners are usually equipped with a combination floor tool, which can be used on both hard floors and on carpets. A rocker switch can be used to switch between the two settings. A good quality floor tool will improve the cleaning efficiency of the vacuum cleaner, and reduce the noise due to the air circulation.

Three small accessories are also very common : a crevice nozzle to clean hard-to-reach places, an upholstery brush for the furniture and curtains, and a dusting brush for corners.

Besides these classic accessories, you might want to have other tools adjusted to your needs : a hard-floor brush more efficient on parquet floors, or a motorized brush to clean carpets more easily (with a on/off switch to prevent damaging your bare floors).
8.

Durability and warranty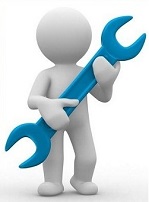 Since the range of vacuum cleaners produced changes quickly, it is not easy to foresee the quality of fabrication and shelf life of a given model.
However, a good guess can be based on the manufacturer's warranty. It indicates the trust that the manufacturer has in his own product, and is therefore the best reliability indicator. Manufacturer's warranties can range between 1 year (or even nothing) to 5 years (for Dyson for example). Miele also gives a 7 year warranty for the motors and casings of its vacuum cleaners.
Of course, consumer's review can also be of help.